No good start today. I open PC and the VC allarm starts to ring immediately. Big momentum without news. I was in a hurry to lose the chances

NO PATIENCE + NO RULES + NO LOGIC + WANT TO RECOVER + = 2/5 ITM
I know your feelings, I do trade GMT+10 time and mostly morning/early afternoon thus Asia market with very little movement whatsoever. And as you can see from the EU chart bellow, being not patient and opening wrong trades in succession is also my reason for so many failures.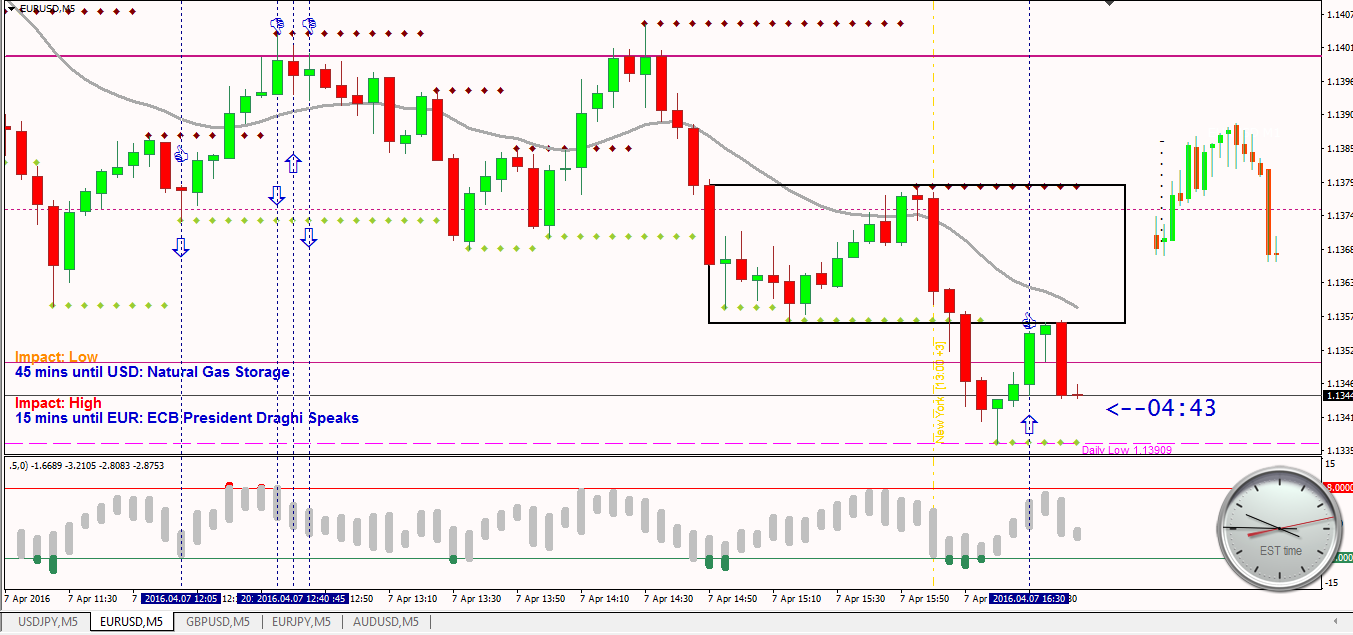 Two days ago I did 8 wrong trades in a row after NY opening as I was tired (midnight - 1am my time) so patience, wait for the setup and don't rush it
(I've done already 17 trades today on demo and score is 12/17).